About
A Health Coaching Company and Hosiery Mill Partnership

During a time of uncertainty and change two companies created a partnership to produce masks.
William (B.J.) Lawson, MD, co-founder of EHOP Health, was convinced that fabric masks are a useful tool in minimizing exposure to — and thus dose of — viral particles.
So on March 21, 2020, he emailed Tyler Covington, leader of Harriss & Covington Hosiery Mills, a fifth-generation family business that has been knitting socks in High Point, North Carolina for 100 years.
"Tyler, could your hosiery mills make a comfortable, reusable face mask?"
---
Tyler replied immediately with a picture of a prototype he was envisioning. During the North Carolina economic shutdown over the next three weeks, the Harriss & Covington R&D team invested countless hours on the essential task of creating a durable, comfortable, easy-to-use protective mask that could help our state, and our country, safely get back to work.
---
Thanks to iterative feedback from associates of Weaver Street Market, another EHOP Health Client, the team quickly found out what features were required for a mask comfortable enough for all-day wear.
---
Here is a video of version 1, the "Slip On". While sleek and functional, it proved too tight across the nose for all-day use. It was time to iterate for another design.
---
To provide more breathing room, version 2 was born — the "Feed Bag". In addition to a minimalist design, the ample pouch offered storage for 4 ounces of your favorite beef jerky or dried fruit for a quick hands-free snack.
Just kidding.
We did call it the Feed Bag, though.
While B.J. preferred it to version 1, it was still not a great fit for everyone — especially with full beards or claustrophobia.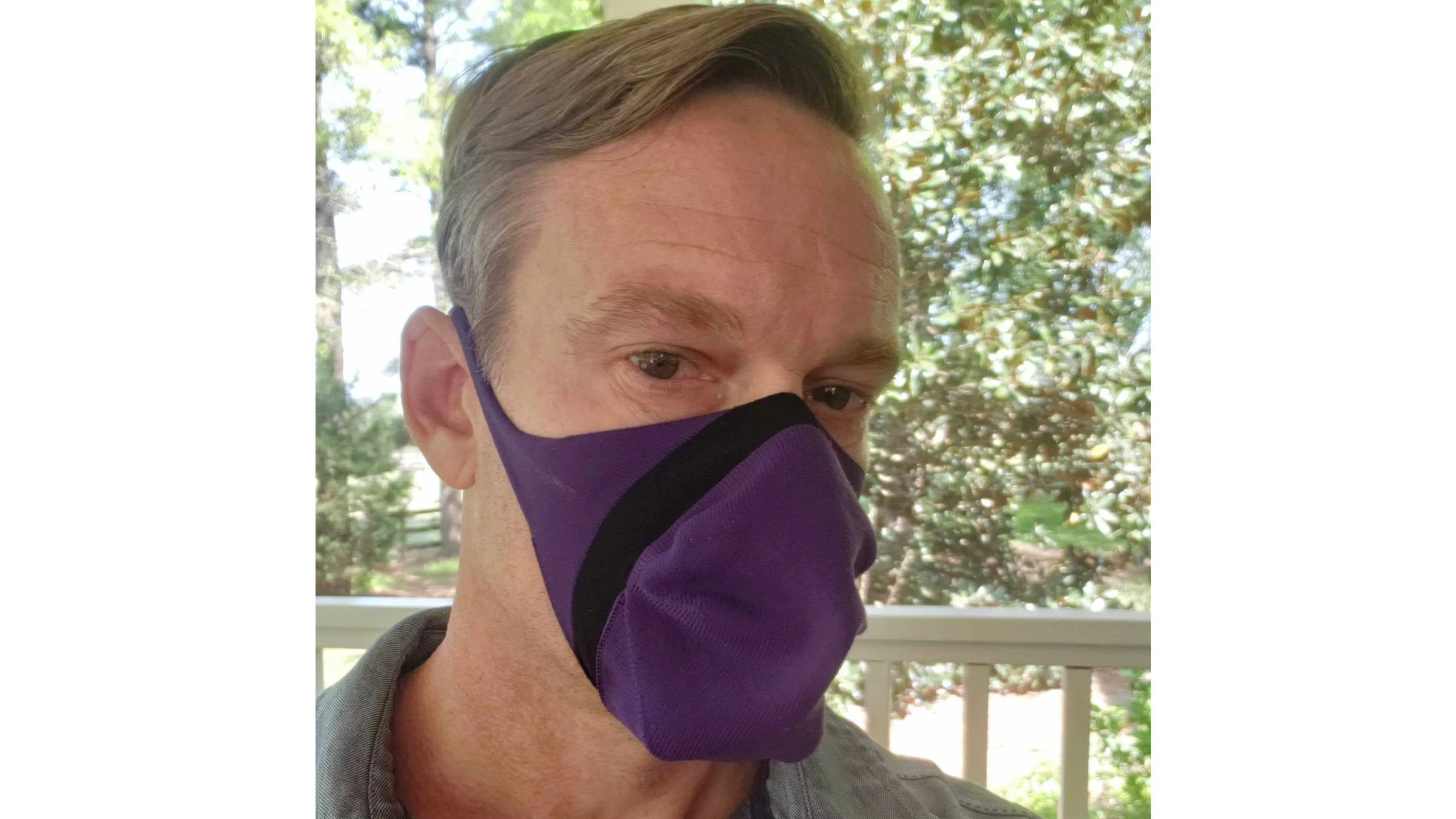 ---
The Final Solution — Easy Mask
Born of Beards and Claustrophobia

In the quest for a mask that anyone would find comfortable, we focused on two tough customers — Justin Thomas and JoLynn Lawson.
Justin's magnificent beard proved intractable for versions 1 and 2, and masks in general. When we introduced Version 3, however, he was hooked. Wear a mask comfortably for hours at a time with a full beard? No problem!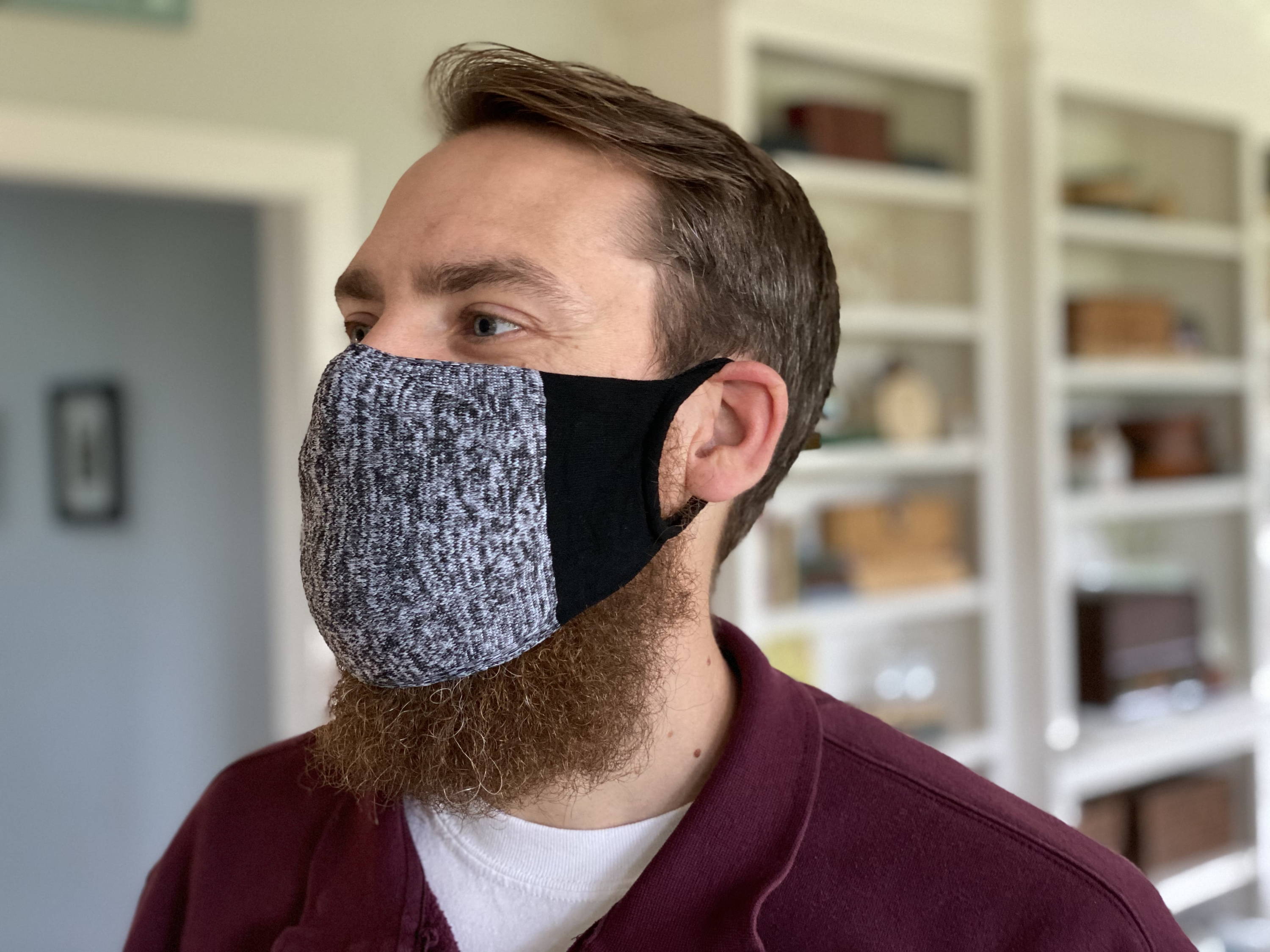 ---
The second challenge was B.J.'s wife, JoLynn. We don't have any pictures of her wearing any other mask, because she just couldn't do it. Fabric masks, version 1, version 2, you name it — she just didn't feel comfortable with anything covering her nose and mouth.
We knew we had the right mix of fit and comfort when JoLynn started smiling while wearing version 3.
Finally, we had a mask deserving the name Easy Mask.
Editor's Note: We are not claiming that Easy Masks will relieve symptoms of claustrophobia, nor that people with severe claustrophobia will enjoy wearing Easy Masks. We are simply noting that one person who was unable to tolerate other masks can now spend 30 minutes in the grocery store wearing an Easy Mask. She still feels better without a mask on, though!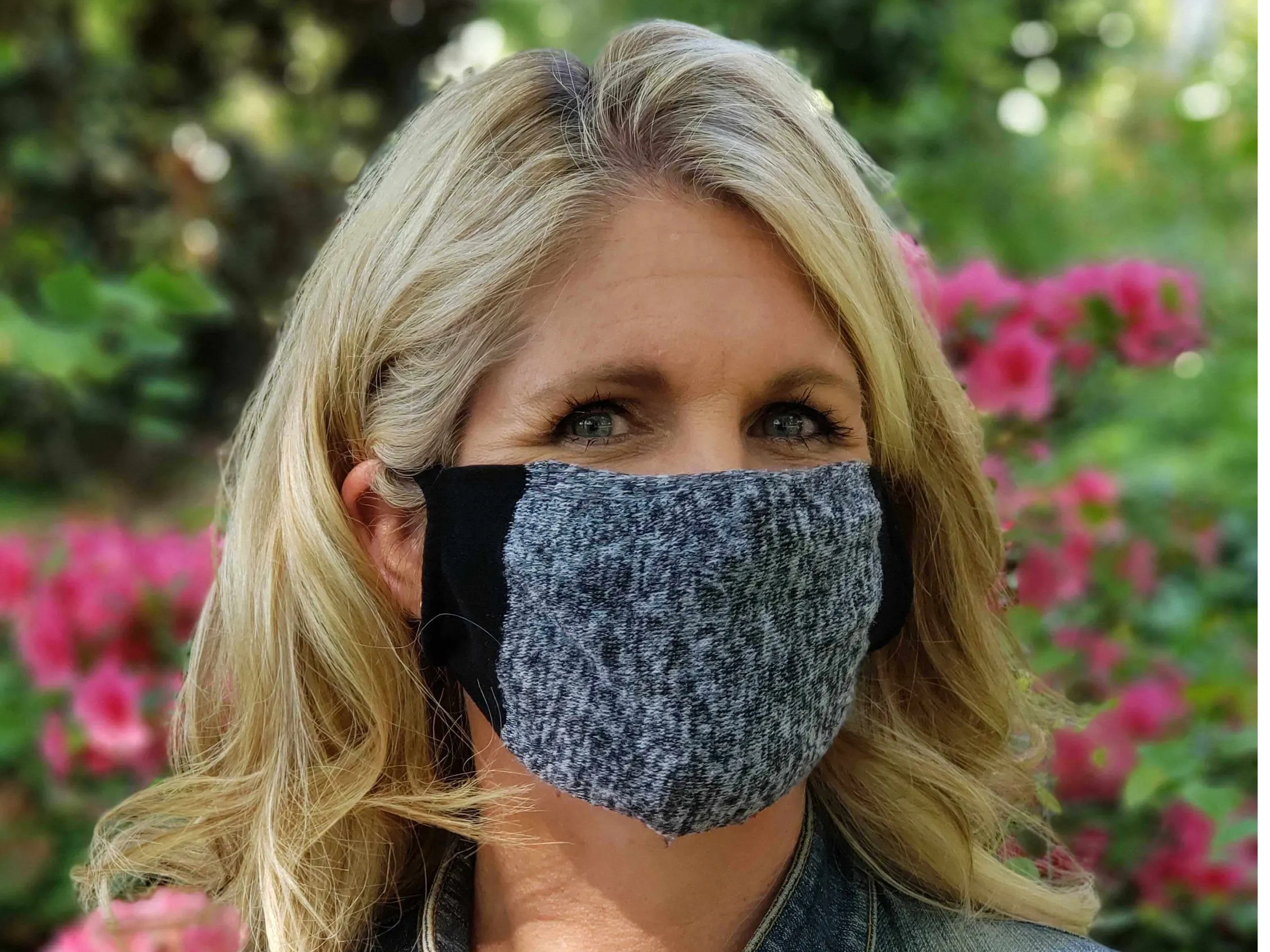 ---
The process of discovering the best solution for Easy Masks has been an exciting journey and we are committed to always improving and "moving up and to the right" as we serve you, our client, with our best face mask products.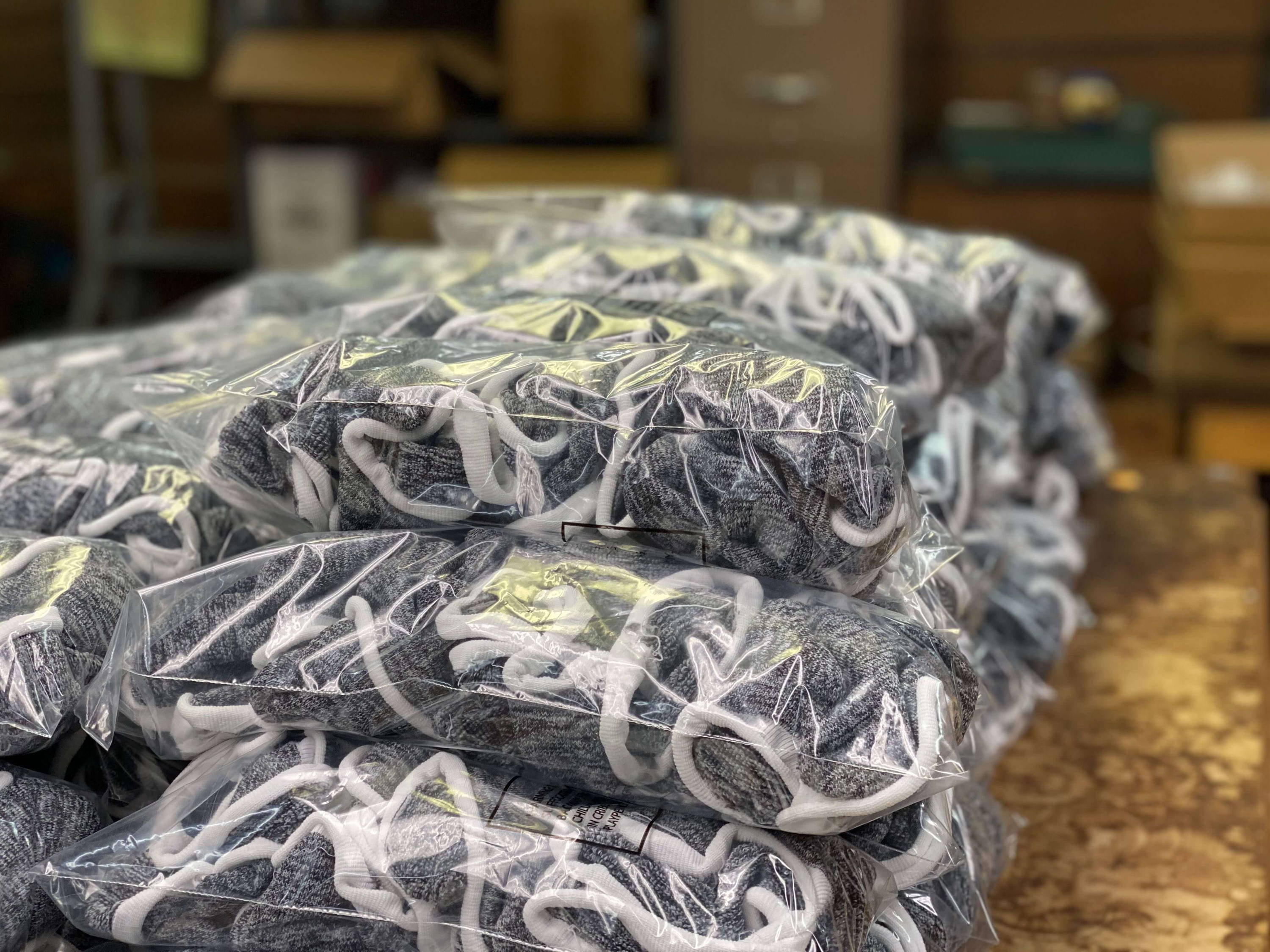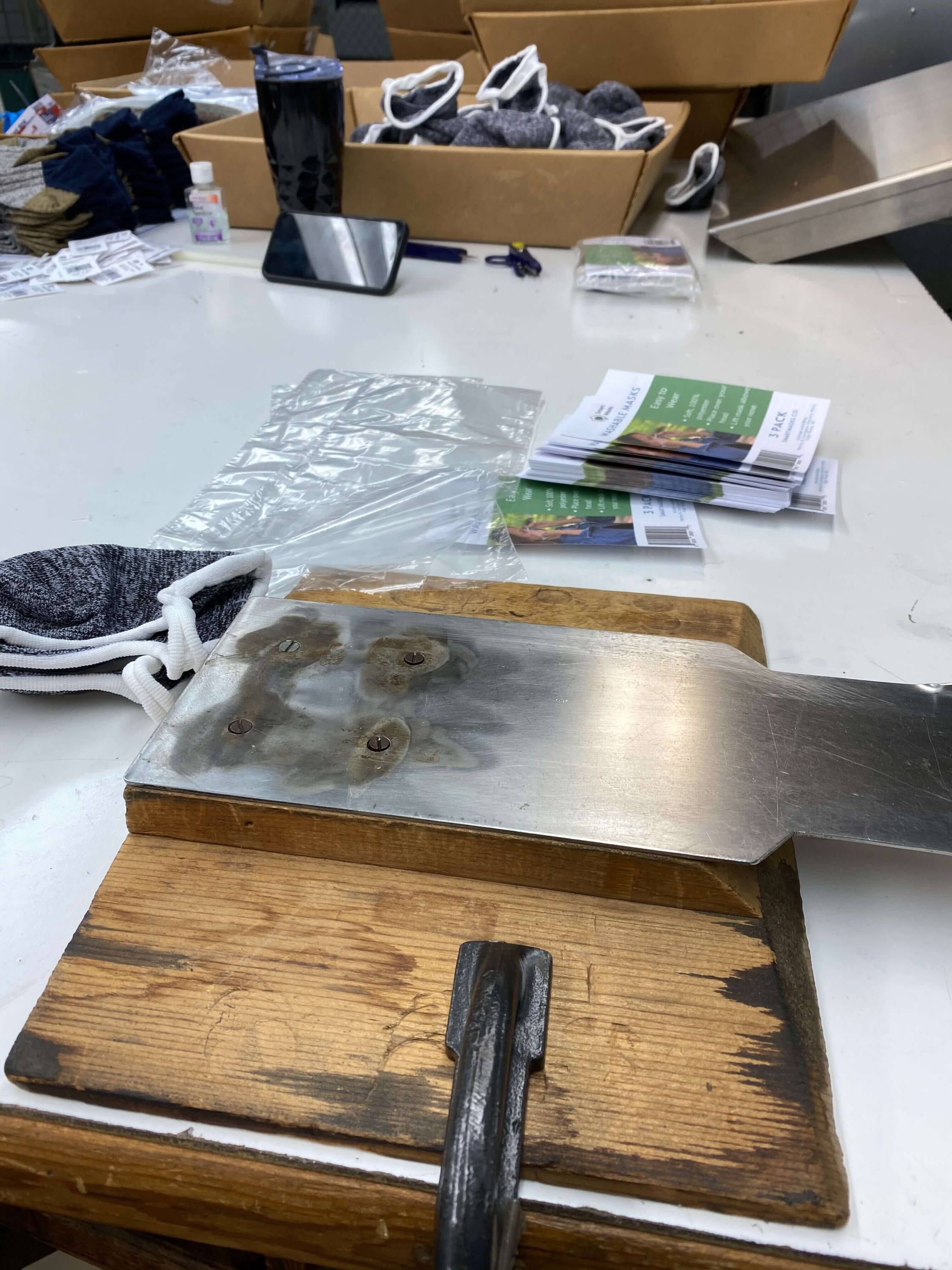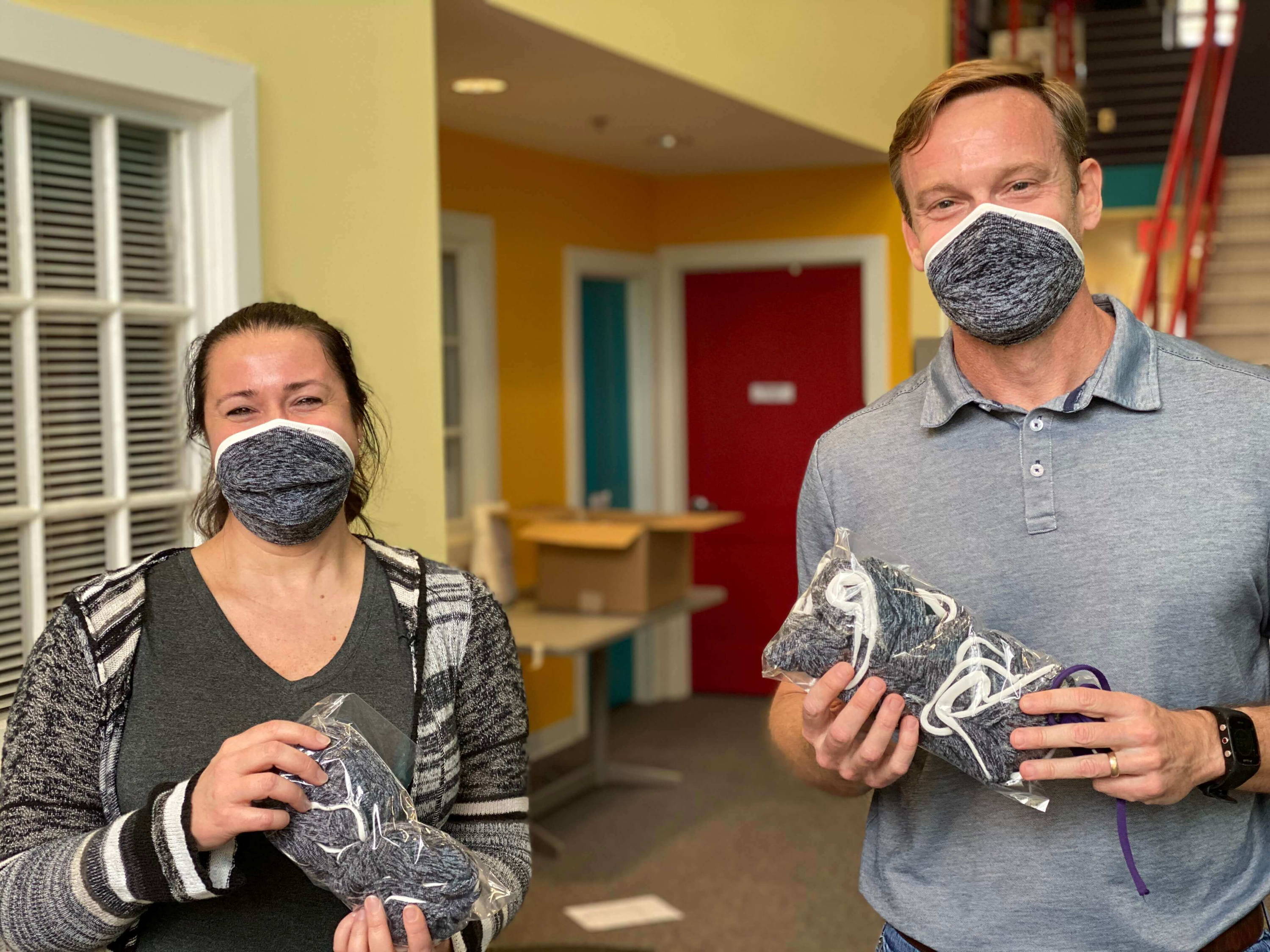 Help Us Help You Get Back to Work!

---
The team at Harriss & Covington is getting back to work to produce and ship plenty of Easy Masks — enough to keep your family, customers, and company safe. We can't wait to hear from you!
Are you a company or retailer that wants to give Easy Masks to your employees, or offer to your customers? Click here for wholesale inquiries.